---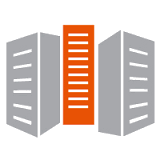 Established in 2005 in Viera, Florida, Viera Networks TM  is a full service provider of computer networking, web hosting and data center services, IT and web development services.
A division of MTI, a technology management company, our new Viera office offers
its customers a full range of Internet development and web hosting solutions.
Viera Networks is proud of their expertise and knowledge in the industry. We specialize in virtual
as well as managed systems such as hosted Microsoft Exchange, Sharepoint, Salesforce, Office 365,
as well as email and other online collaberative platforms.
Viera Networks will work to understand your business and provide the expertise you need to
give your company that competitive edge in the marketplace. Whether your IT needs are simple or
complex, we are ready to provide our full range of services.
Website hosting– We can have your domain registered and your website and email up in running in an hour.