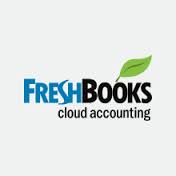 The easiest way to get your books in order- We offer a free trial though our partner Freshbooks.
With FreshBooks, your business is accessible from any device (desktop, iPhone, iPad and Android), and your data is always backed up and secure.
FreshBooks is simple and intuitive, so accounting isn't intimidating. Plus you can talk to a real, live person anytime, 8am-8pm EDT, Monday to Friday.