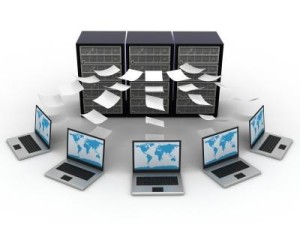 We offer our customers access to some of the best data centers in the country.
Chicago-
Located at 100 North Riverside Plaza, in Boeing International's modern skyscraper, the facility is in the heart of downtown Chicago.
With 36 stories and almost 1 million square feet of office space, the building is home to Boeing International's world headquarters.
The data center will occupy a space originally built out for $200 million. The center is investing an additional $10 million to ensure the
data center meets the leading industry standards for security, network availability, fire suppression and power capacity.
Texas-
180,000 square feet of raised floor data center across eight facilities in Houston, and Dallas.
Our secure data centers are monitored 24×7 to ensure your servers are always safe
Customers can be confident with our N+1 power generator architecture
We feature N+2 redundant data center HVAC (heating, ventilation, air conditioning) systems
Advanced fire suppression systems ensure any fires are localized
Preventive maintenance, performed regularly by our own highly trained personnel, meets or exceeds manufacturers recommended practices.
California-
The network capacity of our data center exceeds 2.5 Gigs of Internet connectivity via DS3, OC3, OC12 and Gigabit Ethernet connections to a
wide variety of peer points and several transit providers.
Primary use-
small personal websites-Instant setup and installation. Click for details
Jacksonville, FL-
Special projects data center
Tampa, FL
General hosting
Nashville, TN-
Data center is used primarily to support internal development as well as hosting for our newspaper and magazine publishers.
Melbourne, FL-
We have partnered with a great provider- Facility info
Texas
Multiple data centers