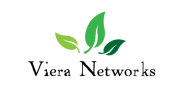 We are a full service web development and Internet service provider.
No matter where your business is going on the Web, Viera Networks solutions will get you there.
Starting with registering a domain name and launching a Web site to attracting customers, to fully managed online
marketing campaigns, we've got everything your company needs to launch and grow your online presence.